Who Should I Talk To?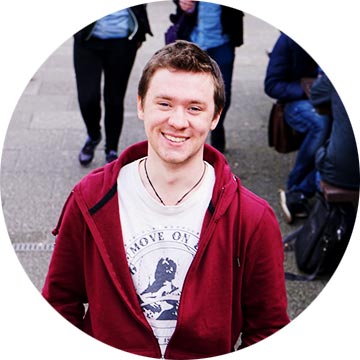 Cian Power, UCC
"From talking I was able to become more in tune with my mental health and actually listen to myself rather than let my thoughts and worries suppress any rational thoughts."
Talk to your family, a friend or a loved one. It's not right for everyone or every situation, but sometimes loved ones and families can be a really good source of support. Ask yourself these questions to help you work out who you might talk to:
Will they give me a hard time?
 Will they make me more upset? Can they help me or find me support?
Do I want to talk to someone who is not involved in the situation?
You may not want to tell everyone in your family what you are going through. However, perhaps there is someone you are close to who can help support you. He or she might have been through stuff in the past and have good advice on how to get through it now.
I wouldn't talk to anyone in my family
Sometimes families can cause a lot of distress. Even if they are understanding, you might find it difficult to talk to them about whatever is troubling you. If you don't want to speak to your family, try your friends, support services on or off campus, ​a G.P. or S​amaritans ​on 116 123.
Your friends are often really good people to talk to when you are having a tough time. You might find out they have been through similar difficult times themselves, and even if they haven't, they can still listen and understand. Some friends might be better at this than others and figuring out the right person to talk to can be hard. Ask yourself these questions:
Will they give me a hard time? Will they make me more upset?

Can they help or find someone to help?

Do I want to talk to someone who is not involved in the situation?
Helping you Find Support
Some of your friends might have spoken to someone such as a c​ounsellor, ​so they might be able to help you find someone to talk to and explain what it's like. That said, everyone's different and the person who helped your friend might not be right for you. If you talk to a counsellor and it doesn't feel right, try another one, or another service. You will find someone you're comfortable with.
Be clear about the purpose of the conversation
Whoever you choose to talk to, make sure you let them know what you want them to do with the information. Do you want them just to listen? Are you looking for advice? Do you want them to keep it confidential? Reassure them that you don't want your relationship to change. Let them know you'll come back to them if you feel you need to so they know you will take the lead.